Your Wet Basement Repair and
Septic System Specialist

Local  |  Licensed  | Insured
Your Wet Basement Repairs and Septic System Specialists
Underground Solutions has been solving North Bay and area water problems since 2008. 
Our methods work and we are proud to provide many references to support our work.  Our specialties include but aren't limited to:  basement waterproofing, exterior, and interior weeping tile systems, weeping tile flushing, sump pump, and backup systems, surface water control, site grading, hydrostatic pressure relief, camera inspections, septic system design, repair, and installations as well as residential sewer and water lines.  We also provide dump trucks, excavators, and skid steer services.  You have problems, we have solutions.  Call today to book your assessment
Get your assessment today.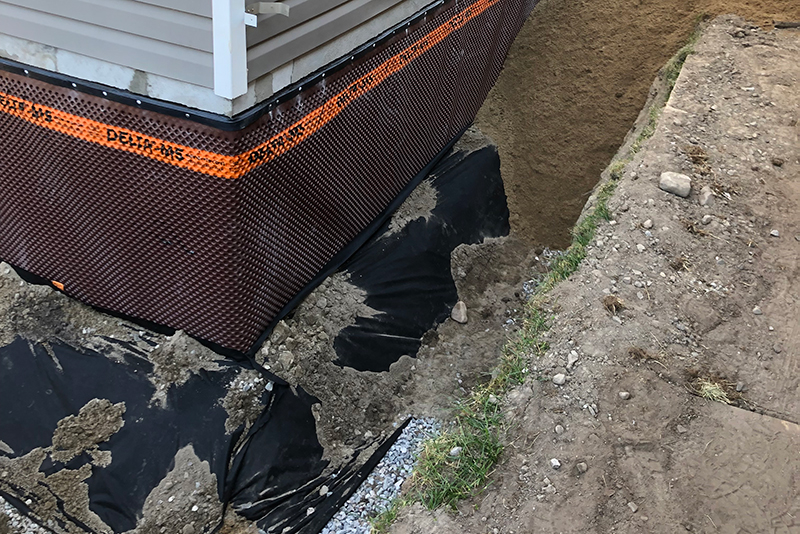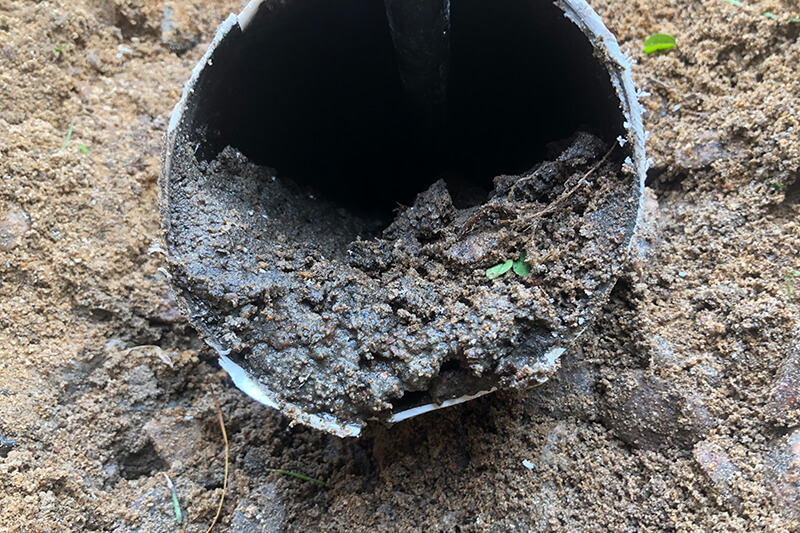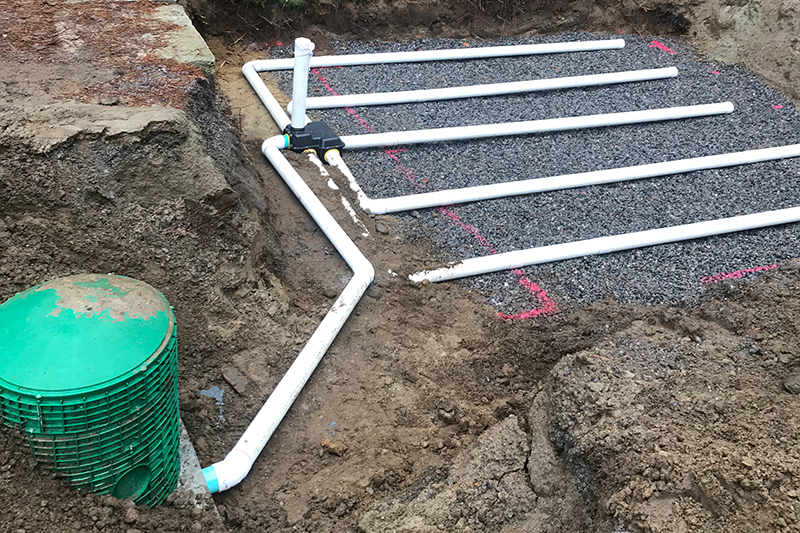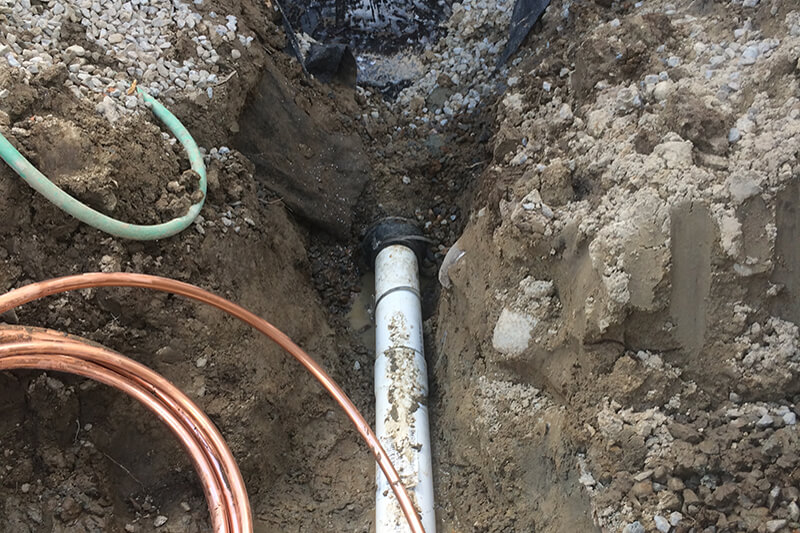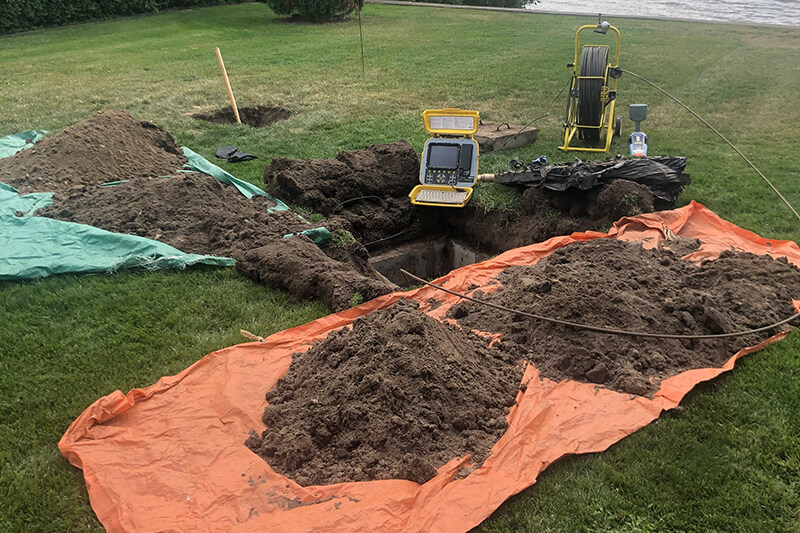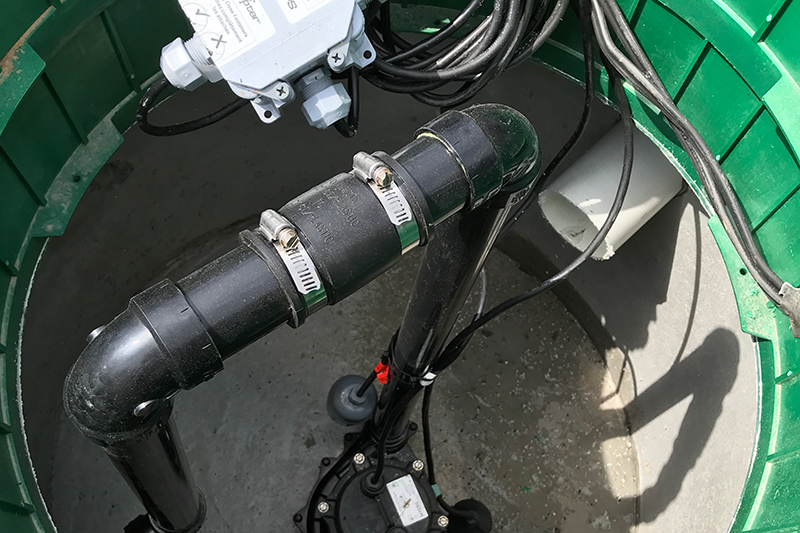 We have dedicated a lot of time over the years to understanding how water enters a basement and most importantly how to stop a leaking basement from reoccurring.  We have tried various methods and with years of trials and tribulations, we have taken the best out of each method and combined them into one great method we call "Our Guaranteed Method".  It is called the guaranteed method because if you carefully follow every step of the process you will never have a flooded basement again! Our method is the ultimate waterproofing for basements!  It allows you to address all your issues at once.  While some contractors will solely promote repairs to be done from the inside, we strongly recommend the exterior basement waterproofing approach.  With the exterior method, because you are excavating the entire foundation wall you will be able to:  repair foundation cracks, change the weeping tile, waterproof the foundation using tar, Blueskin membrane or Tremco waterproofing combined with added protection from Delta membrane.  Once you have applied the correct foundation waterproofing and imported new backfill (if required) you can then adjust the entire landscaping so that water runs away from your house.  This is also a great time to repair the foundation's parging!  With a new weeping tile in place, I can assure you that you will be getting a lot more water in your sump pump system so make sure your sump pump is operating properly and consider the installation of either a battery backup sump pump or a water backup sump pump in the event the main pump fails or the power goes out.  Please visit our "Wet Basement Repair" section for more details.
This industry has long been an interest of mine.  I like the science behind wastewater treatment and it also ties in nicely with my wet basement philosophies in the sense that you have to understand water and how it behaves in order to effectively get rid of it.  Over the years we have come to understand all the various types of septic systems in use, from the common trench bed systems and filter bed systems to the more advanced tertiary systems such as Ecoflo, Bionest, EnviroSeptic and Eljen and for the most sensitive areas, we'll design Phosphorus removal septic systems.   Understanding all these systems will not only allow us to effectively service them but it also gives us more options when designing a system to best suit your environment.  In addition to system designing, we take pride in all your other septic system needs:  septic tank pumping, septic tank cleaning, septic tank filter cleaning, sewage pump and effluent pump maintenance, distribution box adjustments (if equipped) as well as complete system inspections, if you are wondering how well the system is performing.  In addition to our septic system designs and repairs we also offer septic system installations.  If it's a new septic tank that you need, we install both concrete septic tanks and plastic septic tanks.  While I strongly recommend installing concrete tanks sometimes the situation requires a plastic tank and when it does, we use the industry's toughest tanks, Roth!  These bullet proof tanks are manufactured by Roth Global Plastics which in my opinion are the toughest tank you will find.  If it's a drain field (aka septic bed or leaching field) you need, we've got you covered.  Our installations are always installed according to the Ontario Building Code and often we surpass their requirements.  We understand what it takes to install a system that will last many many years and the big reason for this is because we've inspected many systems over the years and we've seen a pattern of mistakes that installers or homeowners are making.  Many installs have failed to follow the installation guidelines which have resulted in immediate system failure or premature failure of a very expensive investment!  Avoid making these same mistakes and call Underground Solutions for ALL your septic system needs!
This section will highlight the additional services we offer that were put in place to support our wet basement and septic system projects. These services also stand alone by providing cost effective solutions to potentially big problems. For instance, our underground camera equipment (aka sewer camera or pipe inspection camera) is often called upon to identify the cause of a problem in a pipe. We send our camera through this pipe, discover an obvious issue, pinpoint the location of the issue with our detection equipment then we excavate at that location only. This saves our clients a lot of money compared to "assuming" that the entire system needs replacement. When blockages are discovered in any pipe, we often utilize our jetting equipment to dislodge or thaw the blockage. This 4,000 psi of hot water pressure is used to flush the iron out of weeping tiles and sump pump discharge lines, steam clean sump pumps to practically their original condition, thaw out frozen pipes such as sewer pipes, water pipes, storm pipes, septic pipes, sump pump pipes or any other pipe that needs to get flushed out or thawed out. Next time you are having a problem with ANY kind of pipes, call Underground Solutions! We will localize the problem and likely fix it without the need of very expensive excavation equipment. Having this specialized equipment combined with years of experience has also given me a competitive edge in the "Home Inspection" world. Potential home buyers that have their heart set on a place are hiring me to inspect the weeping tiles, sewer pipes and septic systems. Repairs and replacements on these systems can be very expensive therefore if we could shed any kind of light on them and how well they are performing could save that person from enormous headaches and financial burdens. Home sellers will also call for these services. Sellers are realizing that it makes more sense to repair a problem before listing the house. It makes the sale more appealing and avoids potential low counteroffers when problems are discovered. I have always been a strong advocate of hiring your essential tradesmen to inspect that home you really want to buy. Get your roofer, electrician, plumber, HVAC, wet basement and septic system specialists to inspect these big ticket items because after you buy, these very expensive problems become yours. Yes your home inspection fees will be much higher but at least you will get a complete understanding of the condition of your essential systems as well as the cost to maintain them.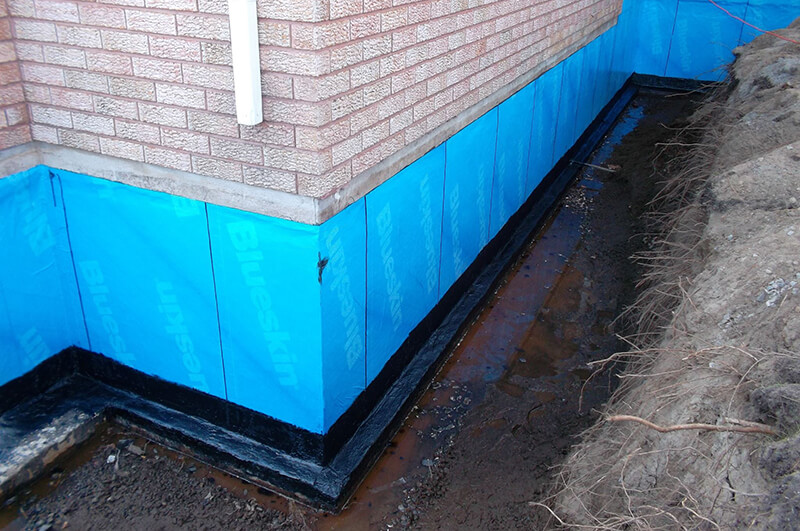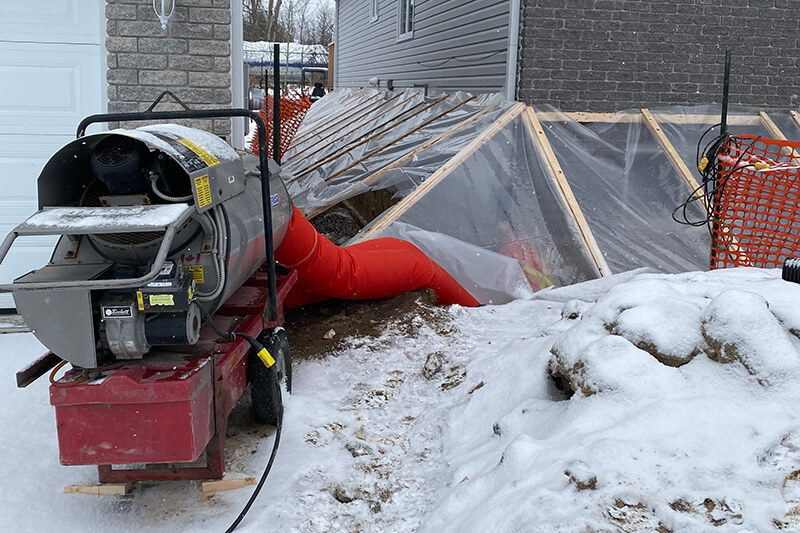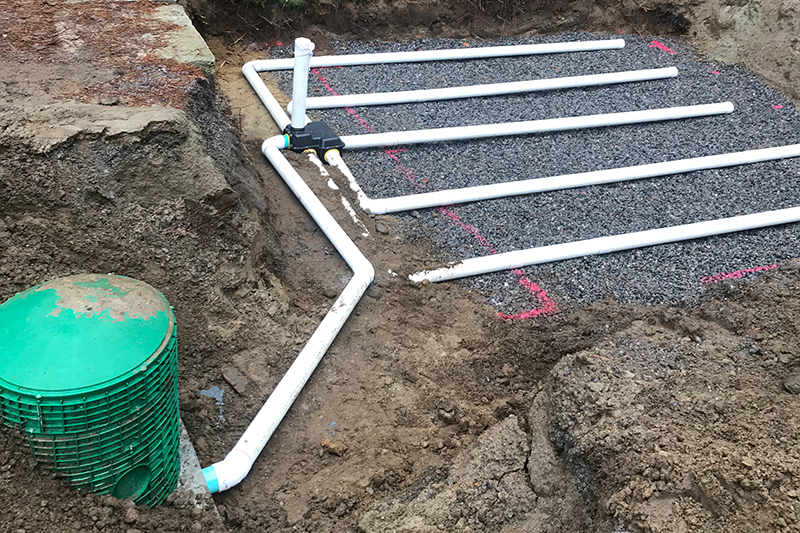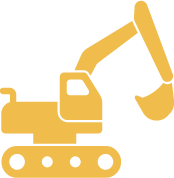 In April 2018 we discovered a very serious basement water problem at  one of our 15 unit apartment buildings.  After extensive research to find the best suited contractor for this problem all fingers were pointing at Eric and his team at Underground Solutions.  It was apparent that Eric had lots of experience and success in the waterproofing business.  After performing a thorough inspection of the situation it was clear that the entire weeping tile system needed to be replaced.  Eric drew a step by step plan of the project and was able to execute it precisely the way he described it.  He kept us informed during every step of the project and provided us with effective solutions throughout.  The job site was always clean and safe while providing safe passage for the tenants at all times.  Winter/Spring 2019-20 proved to be one of the worst for snow and ice in our area and we didn't get one drop of water in the basement!  It is with great pleasure that I provide a 5 star rating for Eric and his team at Underground Solutions!
MARIANNE KELLY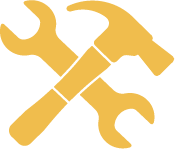 When your basement floods you can't help but feel helpless and frustrated. To add to the situation you're at the mercy of the contractor and pray that the one you choose will do what's right for you as well as your home. We heard of Underground Solutions through trusted friends of ours. I had a couple other contractors walk me through what they professionally believed would be the right thing to do for our home. What set Eric apart from the others from the beginning was simply his communication. He explained to us the problem areas, what his solution would be, what was unnecessary vs necessary, correct, as well as a bit above for extended future protection. Eric's genuine concern for our neighbours and how this would effect them was fantastic. Going as far as seeing them personally to discuss the situation to set at ease any worry or concern they would have during the repair of our home. As a result we accepted his job offer and are happy for it. From start to finish the way he and his crew worked were fantastic. Despite my daily phone calls, job site drop in's on lunch break, and endless questions, the entire team were professional and understood the situation we were in. This gave us the feeling that our home mattered to them just as if it were their own. If anyone were to ask my opinion of hiring Underground Solutions it would be a resounding yes without hesitation.
AARON LYTTLE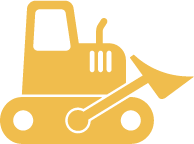 I have been a Real Estate Practitioner for the last 13 years in the North Bay area helping buyers and sellers navigate their way safely through the sometimes turbulent and stressful waters of homeownership. We have recommended the services of Underground Solutions to all our clientele primarily because of the extensive knowledge base this company has as well as the high level of professionalism that Owner and Operator Eric Periard has displayed to our clients. Eric has been instrumental in helping us better advise buyers and sellers regarding potential basement water issues and as well as aided us in evaluating the functionality of septic systems. Underground Solutions has on numerous occasions helped us educate clients and has provided us with valuable insights that not only protected the interest of our clients, but allowed them to save money as well.
 In 2019, I was asked to complete an evaluation and list an Estate Sale on a home in North Bay. On my initial visit to the home, the Executor for the estate indicated that she believed that the home was in need of new weeping tile due to indications of moisture around the laminate flooring close to the sump pump pit. The Executor was concerned with the potential costs to fix the issue but of the effect on the home's saleability as well. After contacting Underground Solutions to investigate further before listing the home on the MLS System; Mr. Periard was able to identify the cause of the water issue. It was not a weeping tile issue at all, but the condensation line for the furnace had been improperly installed and was discharging water onto the laminate flooring for years, and not inside the sump pump pit.  Eric was able to recommend a qualified plumber for the Executor of the estate and the issue was resolved at a minimal cost. Underground Solutions saved this Executor and the estate over $15,000.00 by properly assessing the issue. Needless to say my client was very pleased with the quickness of Eric's response and his ability to provide his honest and professional opinion.
I highly recommend the services of Underground Solutions to anyone needing their services. Furthermore, Eric Periard has helped me better serve the interests of my clients.  His expertise has been proven to be a vital asset in helping me in my real estate business throughout the years.
MATT LAFRAMBOISE, SALES, REP
Realty Executive Local Group Inc., Brokerage
Laframboise Team