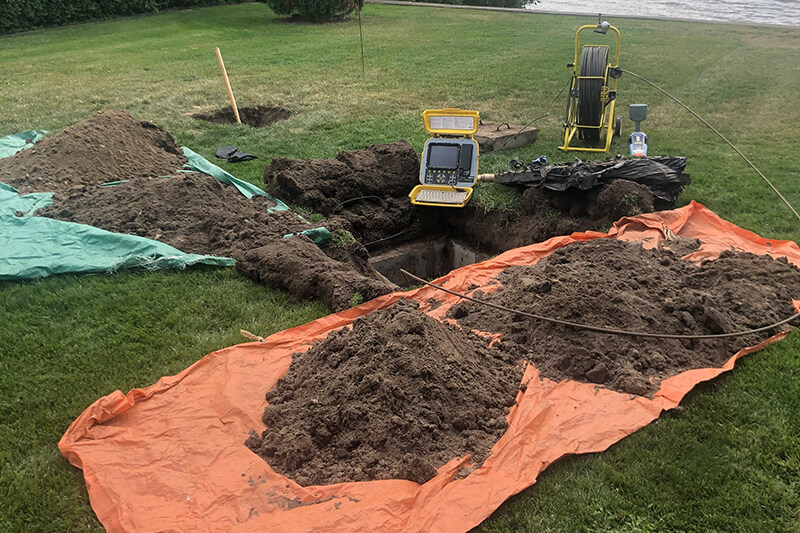 Camera inspections go hand and hand with what we do.  Our underground cameras along with our surface detection scanner allow us to precisely pinpoint where the problems are underground without the need for complete excavations.  If there's a pipe then we can scope it to identify blockages or broken sections and also to map out the direction the pipe is going which can all reveal clues as to why these systems are having problems all without the need for excavations.  Examples of camera inspections include:  scoping weeping tile pipes, scoping sewage pipes, storm water pipes, most household plumbing pipes, septic system pipes, drain pipes and any other pipes that may be giving you some sort of problem.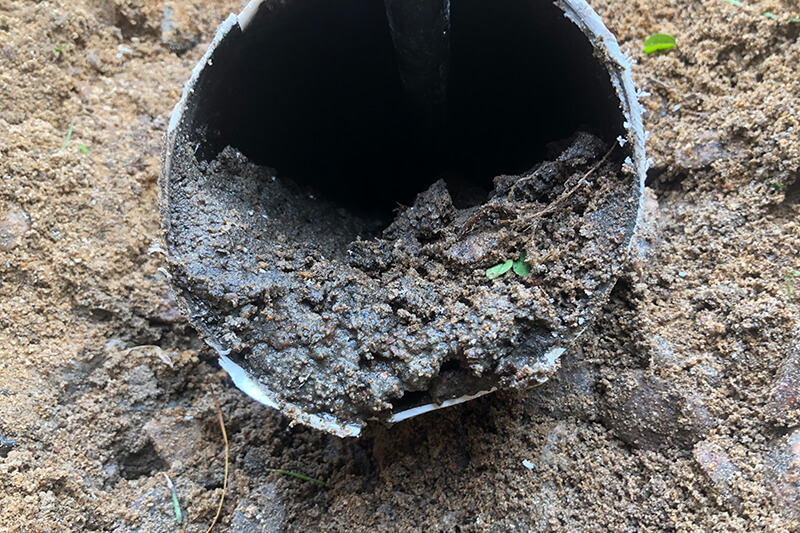 Pipe Flushing
Pipe flushing is another service we offer that goes hand in hand with what we do.  When blockages have been discovered with our camera system, we can often remove them with our pipe flushing equipment.  This 4,000 psi unit equipped with unique jetting tips has the blasting power to dislodge blockages in most pipes.  It is often used to flush out iron out of weeping tiles, flush out sand out of septic system pipes, flush out grease out of plumbing pipes, and even thaw frozen lines such as sump pump discharge lines, septic system pump lines and frozen sewer pipes.  This unit is also capable of thawing out frozen water lines.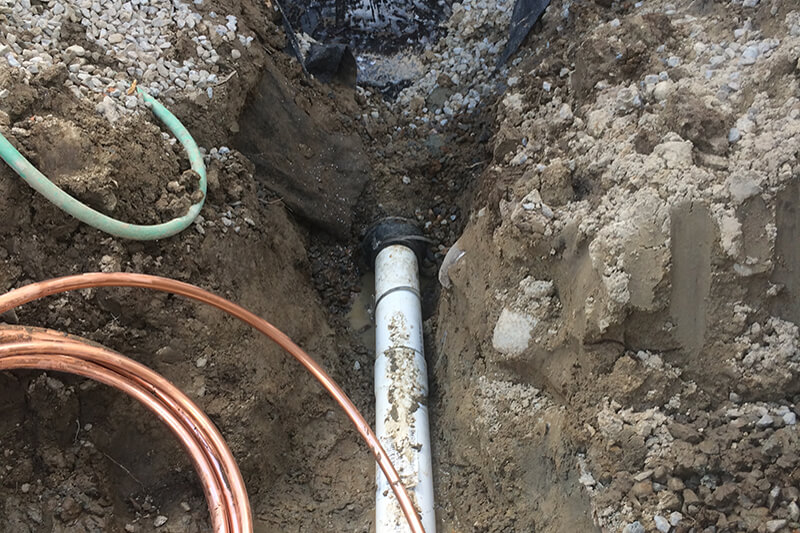 Sewer and Water installations
We also install or repair sewer and water lines.  Underground Solutions is recognized by the City of North Bay as a qualified contractor for the installation or repair of service sewer and water lines.  If your water or sewer line has been deemed broken on private by City Public Works then it is up to you, the homeowner,  to repair the problem at your own expense.  Having replaced several lines over the years, I can assure you that we have acquired several tricks that can not only save homeowners money but also frustration when placed in the hands of the wrong contractor.  If you have a leaking water line or you suspect a problem with your sewer pipe call us today for a free assessment.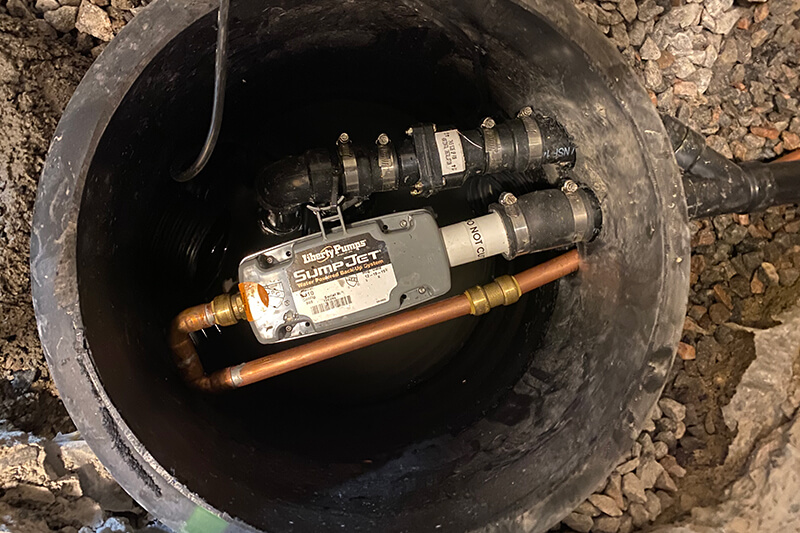 Pumps
After several years of working hands on with septic systems and wet basements the one thing that is certain is the need to understand how pumps work.  Pumps are a crucial component for both these systems and can often determine the success of the project which is why it's important to know how they function and how to install them correctly.  Often used when gravity discharge is not an option pumps are intended to bring water from one location to another.  From sump pumps to effluent pumps to sewage pumps we understand them all.  We install them, repair them, clean and maintain them.  We also install battery powered backup pumps as well as water powered backup pumps.  Our main goal when installing pumps and pump systems is ease of maintenance.  Designing systems that can be easily accessible and pumps can be easily removed for maintenance or replacement.